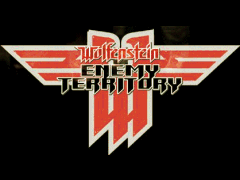 SplashDamage
have released the latest update to their free game Enemy Territory:
"We are pleased to announce the release of Patch 2.60 for Wolfenstein: Enemy Territory™. This patch includes optimisations and addresses new client and server issues found since the release of 1.03. There's also extended mod-maker support and a Mac client available!
...
Our thanks go to the ETPro mod team for all their work on this patch and to Brad Oliver at Aspyr for the Mac client, plus of course id Software, Activision and the beta testers for providing the resources and support to make this patch for a free game possible!"
The changelog includes highlights
...and is fully viewable
here
.
You can acquire your slice of WW2 themed goodness from
SplashDamage's
download page or ESR's very own
Jolt
. The patch can be installed over any exisiting ET version.
Edited by amarc at 02:57 GMT, 22nd Mar 2005 - 16861 Hits