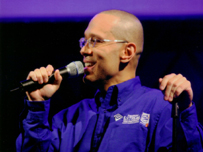 This man needs no introduction in the world of pro gaming.

Angel Munoz
is, without a doubt, one of eSports' driving factors and icons outside of the gamers. As many of you already know, Angel is the founder and president of the
Cyberathlete Professional League
, better known as the CPL, arguably today's biggest eSports host and organisers of the highly-anticipated World Tour.
Angel oversees the worldwide operations of the CPL and as of 2004 he has led the CPL to be the first to obtain exclusive worldwide rights for the usage of a computer game: Painkiller. This action has aroused a lot of controversy, but all is answered in this interview. Read on to find out the truth behind the
ESWC
date clash, the inspiration behind the World Tour stops, and much, much more.
Edited by Sujoy at 14:42 GMT, 2nd Feb 2005 - 43456 Hits