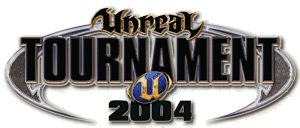 Last year UT2003 was released to much hype. We all expected many things from the game, yet the demo and subsequent full version proved to be lacking in many departments.
Eleven months on and we come to UT2004. Where is the hype? What is planned? Well, there isn't any hype! As for whats planned, im sure anyone who has taken a peek at the game in development will realise that its pretty much what we expected from UT2003. However, me being a UT'er I thought I would bring you some goodies....
So what else can we expect? Well at first Epic were planning on releasing a 5-6 CD's version of the game (which is currently 6gb unfinished!). However it is now reported that a Limited Edition DVD version will also be released. Also there will be Voice Comms integrated into the game, much like the version in CS. We can also expect some more things that wont be revealed until the release.
So heres looking to another UT2004 debating season :D
Source's -
UnrealOps
boomtown

Links -
UT2004
Epic
Atari

Edited by CarMac at 19:01 GMT, 20th Sep 2003 - 12302 Hits