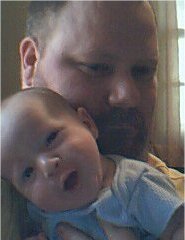 If you are part of the ever-growing Promode community, then I'm sure you've heard of
DonKing
... the man behind all of the
Challenges
tournaments and
Challenge-TV
. Last night, I had the opportunity to interview him for ESReality.com. Here's a little preview of what to expect:
The Promode Community has come across some outstanding talent in it's recent years. Who would you say left the greatest impact as a player on the community and why?
[q]In the early years of CPM it was xfoo in North America and ven0m in Europe. These two guys were the best in the business. I don't know where ven0m is but I know xfoo still plays CPM and is currently playing in Challenges 3. But for the past few years it's been Apheleon, he has mastered CPM and has no equal, I watch this guy and am still amazed. I can't leave out rat tho, he's the greatest "HPB" to play the game, on his best day he can beat anyone in the business including Apheleon.
[/q]Please enjoy the interview.
Edited by BLUEman at 20:05 GMT, 27th Jul 2003 - 15543 Hits