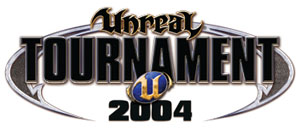 You have just reinstalled UT2004 and want to check some old demos, but of course you need some files which you can't find anywhere, or maybe you just want to get started with UT2004 right away without having to search the net dry for everything you need.
The solution is here, an easy to install pack that includes the latest patch, the most played 1on1 and TDM maps along with a large amount of cache files, taken directly from the
UnrealNorth cache archive
.
This pack will get your UT2004 up and running in no time, whether you just want to spectate some UTV without having to download all the custom files slowly from the server or if you just want to get a game right after reinstalling everything, there's two packs, one for windows and one for linux.
Author:

tewic
Release Date:
August 2007
Description:
This pack will install all the files you need to get started with Unreal Tournament 2004. Wethever if you want to be playing or just want to watch some UTV or maybe even just some demos.
Installation:
Extract the content into your /UT2004/ folder to make all files end in the right folders.
Credits:
Everyone who made the content this pack consists of.
The pack includes the following files:
Unreal Tournament 2004 Patch 3369
Note:
I only recommend installing this pack onto a fresh install of Unreal Tourmament 2004, it should work on an old install though.
Download:
-
tewics UT2004 essentials pack
(windows - 125 MB)
-
tewics UT2004 essentials pack
(linux - 143 MB)
9633 Hits