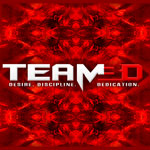 Just 22 hours ago
American CounterStrike giants compLexity announced two major coups in the CS transfer market, one of them being

Rambo signing after years with arch rivals Team 3D, the WCG 2004 & 5 champions have hit back.
Not to be outdone 3D have made massive changes by cutting one of the most recognisable names in the game and moving to source! Yes 3D have put pen to paper on their intentions, by leaving 1.6.
3D have recruited Ksharp and Lin (who left EG earlier this month) whilst waving goodbye to Dominator and Shaguar. 3D will line up in 2007 for CounterStrike Source with the following roster:

Moto (Coach)

Volcano

Method

Ksharp

Lin
The side boasts a wealth of CounterStrike: Source experience having won the World Cyber Games in 2005, beating EG for whom Lin was playing with at the time. It would appear that this will not be the final change to 3D, as Moto will operate as coach in the long run. Team leader, Torbull stated:
We are currently interviewing and trying out candidates to complete our lineup and over the next few weeks we will be scrimming, pugging, and competing with several players.
coL's move last night for rambo was bold, but 3D went one step further by declaring source as the teams focus, and a motivation for Ksharp to return. Thus far only CGS has announced a tournament for 2007, and that would appear to be 3D's sole focus for the year ahead.
Source:
Team3D.net
Edited by Nicky at 03:33 CDT, 17 September 2007 - 8499 Hits