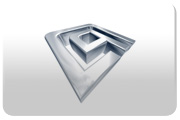 According to a
leaked recording
(
mirror
) of a
CEVO
meeting, CPL World tour is in trouble again. Note, that the leaked conference recording, if seemingly genuine, would represent a private conversation of rival company, with everything attached to that fact.
"The only reason CPL did Q3 is because every other player out there is doing Q4 and they need to find a reason to be different.
Mr Munoz has "officially" lost almost every single sponsor he has after his winter CPL. So, i don't know if you will even see a world tour. That will be questionable.

The full meeting can be heard in the link provided on the
forum post
. Which also covers other topics you might find rather interesting.
Both CEVO and the CPL have been contacted for comment, neither have made an official response but the leaked recording has been confirmed to be real.
Edited by Levi240 at 16:51 CST, 8 January 2007 - 74918 Hits