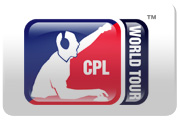 It's been on the cards since Intel withdrew their sponsorship of The CPL. Angel just revealed that there will be no World Tour in an
interview on GotFrag
.
So the partnership is just going to be 1 event per their world series? The WSVG's world series will not have anything to do with the CPL World Tour other than the summer events?

We are not holding a World Tour this year. Instead we recommend that the community looks at the WSVG as a great alternative and our partnership with them as a merger of concepts and a united vision for the sport. These are not times for organizations to duplicate the efforts others, but a great time to cooperate while remaining distinct.
It seems that the
World Series of Video Gaming
is "moving in" but their plans on PC Gaming are still very unclear to the community. A Tournament which seems intent on promoting competitive gaming on the xbox 360, one can only wonder if they see console gaming as the future of so called "e-sports". Who knows, perhaps WSVG is The CPL in disguise...
On a sidenote: With the events unfolding in recent days some of the CPL Winter '05 competitors are worrying about prizemoney payouts which are due soon. Also, to make it clear, the
CPL Summer 2006
event is still on, at a reduced prizepurse.
Edited by RUMBLEBee melachi at 14:27 GMT, 23rd Feb 2006 - 60909 Hits