With all the results gathered for the Razer DeathAdder, it's time to put it on to the final MouseScore chart to see how it compares to other gaming mice.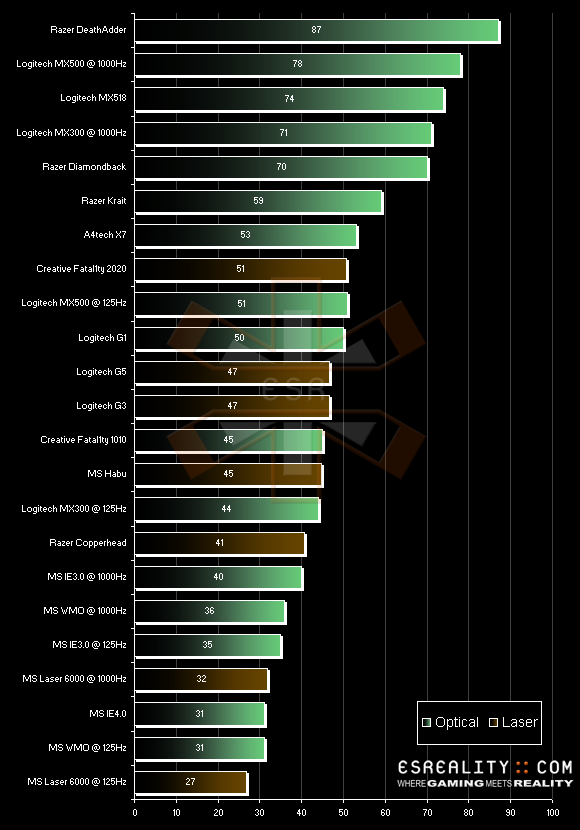 ESReality MouseScore 2007, updated with DeathAdder
Razer have claimed that this mouse is designed for low sensitivity gamers. It is true that the good performance at high speeds makes this great for gamers that prefer low sens. However with 1800 dpi, this mouse is an all-round winner and perfect for those that use very high sensitivity too.
The only downside to this mouse is the hefty price tag. At £45 it is one of the most expensive mice in the market. To compare the price in real terms, the following graph shows MouseScore per pound spent.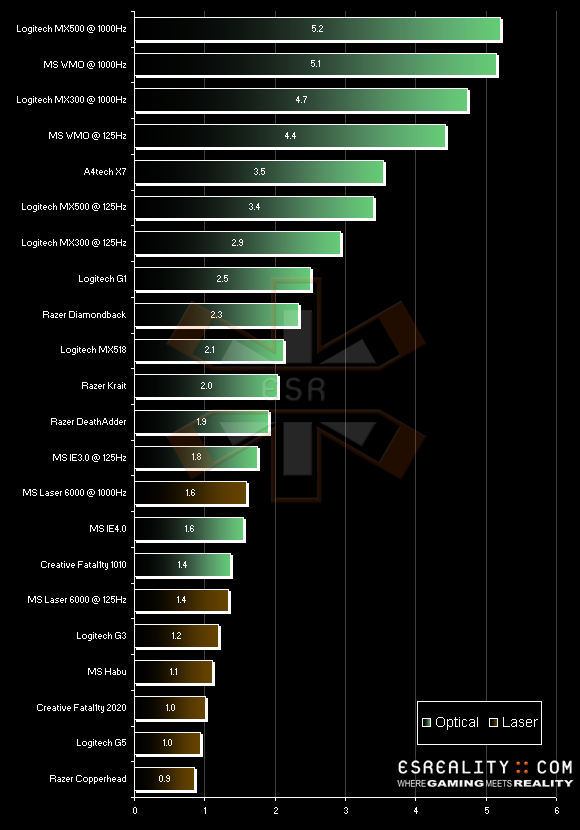 MouseScore: Bang4Buck
The price tag, puts the DeathAdder mid table in Bang4Buck, with the cheaper Wheelmouse Optical from Microsoft and the MX500 from Logitech still clear leaders in value for money. You have to spend more money to get the performance of the Razer DeathAdder so it will be a personal choice whether it's worth the extra cash.
Razer's new mouse is the top performer of all gaming mice we have ever tested. The DeathAdder blows away all competition in the ESReality Mousescore 2007 rankings. With these results to back it up, it would be fair to say that no mouse you can buy today comes close to matching the performance of the DeathAdder. To top it off, Razer have packaged this incredible mouse in arguably the best looking body. The DeathAdder is not a cheap mouse, but if you have the cash it is currently the best you can buy.