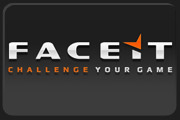 So I'm currently at 2250 FP and I'm probably going for the 30000 FP Faceit Portrait. My Question is will i get an actuall picture with frame (i hope so)or is it just a JPEG File sent by E-Mail? And when I click on order what Informations are required and how long does it take to make that picture? And for all of those who already have this:
Are you happy with your picture?
Sorry about not 1337 english.
177 Hits