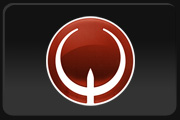 A website would be created to keep track of each belt and each competitors record in sanctioned games, it would happen once a week, have about 5-6 duels on the card the main event would have a belt on the line. It wouldn't require any one signing up just being in contact with the scheduler of cards and once you have a sanctioned duel your profile will be created by the admin.
Belts
World Champion - Determined only on Lan basically the last big lan champion
European Champion
United States Champion
South American Champion
Scandinavian Champion
Baltic Champion
Russian Champion
East USA
West USA
Central USA
Tag Team Europe
Tag Team USA
Belts would have no restrictions Cypher could win the Russian belt etc. A belt has a mandatory 1 time defense per month or it is vacated. Maybe if it isn't too hard id can put belts on peoples profiles in Quake Live. I would like the biggest belts to have a tournament to determine the initial champion and the smaller ones possibly by ELO still trying to think of a way to determine that.
Edited by supermario2k at 09:38 CST, 22 February 2014 - 3649 Hits