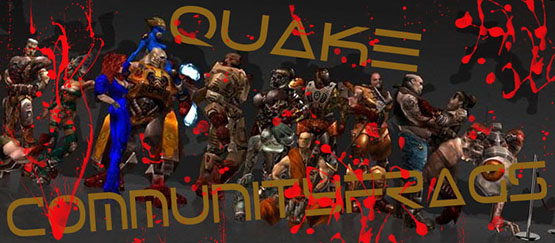 Basically i wanted to make a fragmovie for quite some time now. I enjoy working with the software and i am really impressed by some of the fragmovies i saw recently.
Since i am quite shit when it comes to QuakeLive and i dont find it as interesting to use demos from the pros on the big events i thought about using YOUR selfrecorded demos.
I like Quake alot and i would like to contribute to the community so i thought i might as well just ask you guys for help.
If you would like to see something from yourself in it and help me with my project/idea i would love you to contribute to it. Just upload it somewhere and i will do my best.
It would be cool if you also send me the timemark (with the frags you want me to use) if you want to. You can contribute as much as you want.
You can also send it to me via Email:
str0ke@gmx.de
or just post it in the comments. Also Keep in mind that it might take a while, since i am still learning and also have reallife stuff to do.
Thanks in advance
Edited by str0ke at 16:11 CDT, 18 October 2012 - 3937 Hits