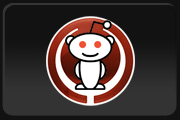 Scheduled: 07:00 CST, 23 November 2014 to 09:20 CST, 23 November 2014
Begins In:
As the recent QLReddit 2v2 tournament we had was a great success, we are organising another duel tourney. The tourney is open to anyone.
1st Place Prize:
A copy of
Reflex
.
Anyone is welcome to stream the games (especially participants!), so long as the players don't mind and you let an admin know.
If anyone would like to help, in any way, then contact CrazyAl in #qlreddit.
Stream:

QLReddit
Admins:
CrazyAl, 7ep3s
Links:

#qlreddit
,
Sign up
Edited by Teen Queen at 03:04 CST, 23 November 2014 - 2432 Hits