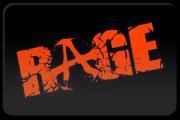 "After 24 years, Iíve decided to leave id Software after QuakeCon. Iíve been extremely lucky to work with the best people in the industry on truly amazing games. QuakeCon has been an unbelievable part of my journey and I look forward to seeing everyone at the Gaylord Texan."
https://twitter.com/TimWillits/status/1151870022421241857
Saw this yesterday, thought it would be posted here by now. This was the best thread title i could quickly think of.
2643 Hits