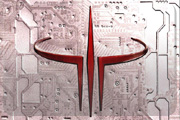 It comes with heartbreaking realisation we have lost one of our greatest talents that ever played in Quake.
Andreas
'Arrw'
Ihrfors

passed away at the age of 27.
I don't know what happened to him all i know he was one of my best friends online and a heck of a kid who was always helpfull and friendly. I found out about this not too long ago after i completly lost track of andreas for about a year. Last time i spoke to him was on his birthday in 2017 and things seemed to go very well, so this came as an absolute shock.
For those who dont know who ArrW is. He is the little brother of Z4muz and he became known for his raw aim and his style of play. Also he became known for memes as: z4muz little brother who hits harder as toxjq in vq3. I was supposed to go with him to the CPL in 2006 as his guide but he was founded too young to compete since he turned 17 one month later as the event took place. After that he played duel and standin tdm for Quad at Home under the name qah/ArrW
We spend many many hours on skype videochat where i watched him play Quake 3 with a crappy camera. Or we videochatted for hours when he was driving home from work and also when he was repairing his cars in his garage.
Many blessings and heartwarming prayers for his family and brothers
R.I.P Andreas 'ArrW' Ihrfors - Januari 12 1990 - June 18 2017

Will miss you buddy <3
Edited by drejjk at 16:12 BST, 31 May 2018 - 41351 Hits