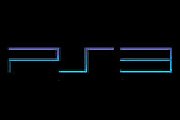 Yo yo!
So, I haven't played any games since I stopped playing QL, must be at least like 4 years or more and recently stumbled across Limbo and loved it.
Bought a PS4 and digged a little deeper into the so called 'walking simulator' games. Bare with me, I'm old, I can't handle to much action anymore. ;)
My Top #3 so far:
1. Inside
2. Journey
3. Limbo
Played:
-Firewatch, quite nice and entertaining.
-Unravel, nice idea and great gfx but didn't keep me going.
-Everbody's gone to the rapture, a bit to slow and kinda boring.
Bought but not played yet:
-What Remains of Edith Finch
-Little Nightmares
-Soma
-Dear Esther
On my wishlist:
-Resident Evil 7
-Hellblade Senuas thingy
-Gone Home
-The vanishing of Ethan Carter
Anyone else enjoying these games and has recommendations?
Edited by Yellack at 13:09 CST, 7 January 2018 - 5177 Hits