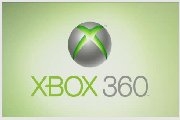 Microsoft have announced a service called
Play Anywhere
that allows you to play a purchased title on both xbox one and pc, syncing saves and achievements.
Now when you own an Xbox Play Anywhere digital title, itís yours to play on both Xbox One and Windows 10 PC.
Pick up where you left off on another Xbox One or Windows 10 PC, bringing all your saves, game add-ons, and achievements with you
I'm no big console player so this doesn't affect me at all, but I'm interested to hear other views on this model.
Source
List of games
4326 Hits