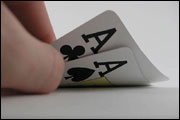 I need a good new monitor that supports wider color gamut and is also good for gaming. I mean ok i maybe do not need a 10-bit colors but at least something close to adobeRGB.

I have a few question what should be better:
1080 on a 25 - 117 ppi with 0.2+ mm point size
1080 on a 27" - 82ppi with
0.1mm
point size
1440 on a 27" - 109ppi with 0.2+mm point size
first list:
(8bit and no adobeRGB ; NEC - 10-bit color)

AdobeRGB list 10-bit
Last but not least choosing an
IPS monitor from gaming point
of view:
MG279Q - any1 knows if there is a new version of this monitor planned - this would be quite a good choice if the backlight bleed would be fixed.
IPS reading material.
GUYZ WTF HJELP!
Edited by filo at 01:53 CDT, 4 April 2016 - 5414 Hits