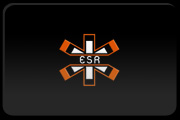 When it comes to eSports this site has mainly been covering the games themselves, Quake being at the forefront. But eSports is becoming a lot more than a "game" someone is competing in, be it offline or online, at an event or tournament. Stepping back and looking at eSports you will notice there is a lot more to it and most notably it's becoming a business.
Red Bull eSports
did an interesting live panel concerning the business aspect of eSports at the
Georgetown University School of Continuing Studies
in Washington, D.C. The panel was moderated by
Sean
"Day[9]"
Plott
with special guest panelists
Chris Radtke
(
Ziff Davis
),
Ben Goldhaber
(

Twitch
) and
Rod
"Slasher"
Breslau
(former ESReality journalist). Topics range from, where the money comes from, business models, jobs and roles in eSports, presentation of 'numbers' and many more, these just being the basics. The guests give insight with their own experiences and opinions on the subject with some general advice on business itself.
The panel is divided in 5 parts on

YouTube
and is about a 100 minutes long altogether. Some interesting points being, speakers mentioning Quake as their eSport game and furthermore
"Slasher"
mentioning ESReality as the start of his career as a journalist.
Business of eSports Panel w/ Day 9
Part 1
- Topic: Business model
Part 2
- Topic: Where the money is coming from
Part 3
- Topic: Jobs and roles in eSports; Slasher mentions ESR @ 13:13 mark :)
Part 4
- Topic: Presentation of 'numbers' and getting funding/sponsors
Part 5
- Questions from the audience
Even though being a year and a half old now, still some valuable information was presented at the panel and I strongly suggest it to anyone, even remotely interested in this side of eSports to, well, watch it.
Links:
Red Bull eSports
,
Day[9]
,

Twitch.tv
,
Ziff Davis
Edited by viaIImaximus at 14:13 CST, 15 February 2016 - 9222 Hits