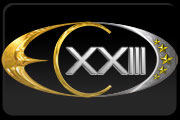 Scheduled: 14:00 CDT, 22 May 2011 to 15:30 CDT, 22 May 2011
Schedule:
Passed
We are in the fifth matchweek in the group stage. Next week (6th one) will be the last one before playoffs which will be used to finish all delayed games due to the usage of wildcards. After that we immediately go with the playoffs, starting 23 May 2011.
Upcoming matches:

Serious Gaming vs

aCtion Ligan at
14:00 CDT, 22 May 2011
.
Group A
15:00 CDT, 15 May 2011 | Enemy Unknown 0-2 4Kings - (Match report with demos & vods)
14:00 CDT, 15 May 2011 | xentorium 2-1 Bloodface - (Match report with demos & vods)
15:00 CDT, 15 May 2011 | iMmune - doctor))) +1
15:00 CDT, 19 May 2011 | xentorium 2-0 doctors - (Match report & demos)
Group B
15:00 CDT, 18 May 2011 | Serious Gaming - Excelsior
15:00 CDT, 11 May 2011 | District 9 0-2 Team.Alpha - (Match report & vod)
14:00 CDT, 18 May 2011 | Rage Gaming - Excelsior
14:00 CDT, 22 May 2011 | aCtion Ligan 0-2 Serious Gaming - (Match report with demos & vod)

Official streams:

Level Up TV
Links:

CB EC QL
,
Groups
,
Roster
,
CBooky
,

#clanbase.ql
,

cbqlcrew
Edited by PerpetualWar at 12:38 CDT, 23 May 2011 - 33175 Hits