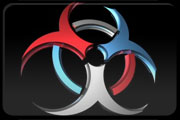 We're finally getting down to serious business.

Sweden vs


Icemark @ Thursday 21:00 CET

United Kingdom vs

Poland A @ Sunday 22:00 CET
I asked

djWHEAT to shoutcast the semi-final games. The days he could do some shoutcasting is from Wednesday to Sunday, so that's the days you can pick to schedule the game. Since none of you settled for a date I don't think this should be a problem. As usual, tell me when you scheduled the game
RIGHT AFTER YOU SCHEDULED IT
!
The really strong team of Sweden will face off the joined nations Iceland and Denmark.
I think that Sweden will win this one in 2 straight maps, they played each other during the group stage and Sweden managed to win that one convincingly with 2:0 in maps. Although I doubt that Icemark will let the win go easily, they've got some high skilled and really good aim at their team and will use that to counter the Swedes.
United Kingdom and Poland A will face off in the other semi-final. I think this game will be really interesting and the predictions pretty hard. Poland A consists of some of the old schoolers of Poland with the addition of the vq3er v3rb. I'm expecting crazy aim and some nice team play from the Polish team.
The UK team has some wide spread skill and knowledge of the game, with the powerhouse ddk in the front.
I'd say this game goes 2:1 to Poland A, but depending on the lineup from UK that could as well turn to 2:1 in the favor to UK.
As always, you can find the updates first at the
tourney site
or at irc (
#cpm.nations
)
Update:
Unfortunately djWHEAT couldn't make it for the Sweden vs Icemark game tonight, but he confirmed that he will be here at Sunday when United Kingdom and Poland A is playing!
Edited by blaze at 12:51 CDT, 19 March 2009 - 15579 Hits