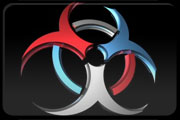 neverGreen
, and the

CPMA crew brings you yet another dose of Promode action in the form of the twenty-second
#cpmduel Cup
! This cup will be held on
May 18th, 2019 at 16:00 GMT
. If you are interested, join the
CPMA Discord Server
and PM @neverGreen#3910. After signing up, you will get a participant role on CPMA Discord server that will allow you to access the #cpmduelcup22 channel.
-- Good Luck & Have Fun!
Register:
Players must join the CPMA Discord Server and message @neverGreen#3910 on Discord to be given the participant role and be added to the cup.
Prize Pool:

80 EUR

50 EUR

20 EUR
All prizes are funded directly by

panikborke
Stream:

https://www.twitch.tv/playmorepromode
Links:
CPMA Discord Server
,
Official CPMA Website
,

Bracket
Edited by neverGreen at 14:32 BST, 14 May 2019 - 6627 Hits