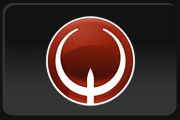 Big ass demo pack from various QL duel cups
going back to 2014. Demos provided by Shpuld, sorted by myself.
It includes
over 2500 demos
from all kinds of 125fps cups and leagues, showmatches, GT duel cups and series and FACEIT road 2 QUAKECON 2016.
Mega.nz mirror:
Download
Googledrive:
Download
(rar archive)
DISCLAIMER:
A few cups are missing, but ill be happy to update the repository if someone is able to provide the demos.
Mon
Tue
Wed
Thu
Fri
Sat
Sun
1
2
3
4
5
6
7
8
9
10
11
12
13
14
15
16
17
18
19
20
21
22
23
24
25
26
27
28
29
30
31
Edited by Meph1stoo at 16:51 CST, 26 January 2017 - 11371 Hits