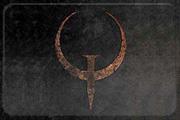 Hello my fellow Quakers,
I found an article on
hexus.net
regarding a possible Quake reboot project from iD Software.
http://hexus.net/gaming/news/industry/92876-q...-software/
Bethesda and id Software have only just pushed the DOOM reboot out of the door – last Friday. Now it looks like they want another roll of the reboot dice, as a number of job vacancy adverts have appeared mentioning the Quake franchise. The ads, posted on the official Zenimax Media website, have given fresh new hope to fans of the Quake franchise hoping for a new game in the series.
Here is a quote from that advert:
id Software is looking for an Art Supervisor to work as part of a development team on legendary game properties like DOOM and QUAKE, developing custom tools and technology for the game industry's most advanced titles.
Here is the link to it:
https://jobs.zenimax.com/requisitions/view/920
What do you guys think, could this mean they are working on a new Quake? I hope so! :)
41780 Hits