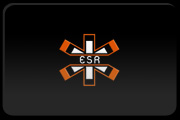 So ... when you have really good sound devices on your motherboard and do all the stuff to have good sound ...
You can do all kind of things, and avoid all the bad stuff to have clean sound.
First, look @ this professional made comment ...
JupiterBroadcasting#Best Podcasting Microphone Roundup and Review
There are many suggestions aboud MIC's & XLR MIC amplifiers on YT from prefessional streamers & broadcasters.
They ALL use XLR or an USB sound device to get out of the PC's hazardous enviorenment for the sound.
I havbe a few suggestions:
Avoid Gaming Headsets wich have just a 3.5mm jack !
USB mic will be fine, i looked up the modmic.com ... it is just a 3.5mm jack not good enough for my AKG K272 !
When you don't wnat to spend money on expensive hardware, there is still a solution :)
Blue Microphones Snowflake
is a clip on USB microfon, it will be from the Desk away for rumble sounds.
If you want something with a Button on it to mute it, it will be still on the Desk ...
Blue Microphones Nessie
If you want more Power to use
XLR Mircophones
& an
USB Amp
M-Audio M-Track II, USB 2.0
I recently watched some tech guys talking about Gaming Headsets ...
just noob edition :)
There are even bigger USB-MIC's with Volume control & source control with more sound quality value.
One example is the
SAMSON G-Track
I personally use only one USB Device on Linux:
JBL Pebbles
Other options is just for broadcasters, wich want quality hardware for about ~100€ and more ...
RODE
is some example, wich NVC is using it, yes i like this RØDE NT-USB MIC :)
So don't hurt my ears with crappy gaming headsets, thank's
Edited by Rothaarig3 at 12:26 GMT, 2 December 2015 - 6358 Hits