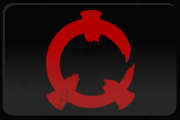 Press release:
Reflex 0.34 has been released, featuring a new sun/sky system, a new race mode and the usual slew of bugfixes and tweaks! But more importantly it also brings the last pieces of our core tech into the game, marking our transition from pre-alpha to alpha. To celebrate, not only have we released a new development update video, we've decided to go 50% off for the next week.
The last four-and-a-bit months have been breakneck for developers and players alike.
We've released a netcode update that has been widely praised by the most competitive and demanding AFPS players on the planet.
We've launched a brand new, extremely configurable UI and HUD system. User-made custom HUDs are appearing almost daily and game configuration now much more accessible for players who haven't spent 15 years using console commands.
On the graphic side, we've made huge tweaks to the renderer that not only brought the finishing touches to our PBR rendering pipeline, but also gave solid framerates to players with hardware that would struggle to be considered "low end".
Throughout this development, we've also seen over 200 community made maps uploaded to the reflexfiles.com fan site. There have been multiple competitions each month, ranging from the low-skill focused Garbage Cup to competitions like the THC Cup and Sanetopia, featuring some of the best players in Europe and North America. Each competition is seeing more signups and a larger prize pool than the last.
With all our tech now in place, we're ready to start smashing out art and gameplay updates, squashing bugs and implementing features the community has been eagerly awaiting like matchmaking, VoIP and Steam Workshop.
Get involved!
Check out the new trailer here! -
http://phgp.tv/media/reflex-034-trailer/
53970 Hits