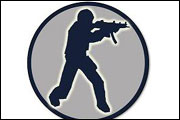 i think it's time to upgrade. current build (from 2010):
amd phenom ii x64 black edition
asus crosshair iii formula
radeon 5770
corsair tx psu
new build:
core i7-3770k
asus p8z77-v pro
asus gtx 770
corsair ddr3 1600 ram
corsair rm 550w psu
i'm guilty of some brand loyalty for this build, but the current pc i have has been great. the only change i'm making is from amd to intel, because i've never bought an intel cpu, and they seem to have pulled away from amd the past 3 years.
anybody care to tell me how stupid i am?
Edited by brandan at 09:05 CST, 4 November 2013 - 11719 Hits