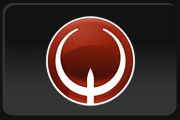 For those who subscribed to premium/pro last August, do you see yourself renewing your subscription coming up in less than 3 months?
If the answer is no then what would ID need to do to entice you to renew your subscription coming up later this year? Be mindful of their pace and the content of the updates in the last 9 months, so be realistic with what you would want added in the short term.
If you have no intention of renewing, make sure you go into your account settings and turn off the automatic subscription renewal if you haven't already...
Edited by julien at 09:40 CDT, 19 May 2011 - 78629 Hits