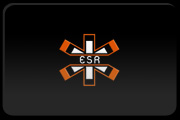 Since hst has been gone for over half a year, ID has changed CL status to me, amOKchen ingame on IRC and here, for now.
Guess ill just continue his work in a similar fashion, but I probably wont check the thread unless you IM me.
So
leave your QLname here
and poke me,
then you will be added
. If you leave no QLname and it does not match your esreality name you will naturally not get the invite.
last invite send:
08-10-2015
EDIT
invited: faden, mash, six16, dansen, deotrip, tzz, Nukm, unHuman, ruuven, Zer1ton, sunny25, tochter, hell5pawn, d1z, vernschillinger, Attyla7, zeroslaw, karizma, teknoir, king_, KillShott, Mav_, tB0nE, h8m3, mefajpE, dunZ, Tronic, son1dow, InDepther, glad1us, Allancer, MaGGoTkil, not_becks, Anhedonic, Arp_, 7herm, Dix, _msk, grimbob, owzo, Susta1nz, cooller, justanothernewb, donkz, TurboLaffe, ultimajji, kaleena, stunt, juno, erok, djzulu, ih, sh4rpe, ger1_, holden, Tropken, Insan3, s1ash, ZETTENNKAA, asdu, Something, He4rTL3sS, kanzo, Grumx, hejduk, beast, kK_Storm, Isalie, RoyV, righteouz, illogic, wzt, TIE, ani, SunTzu, 9237112, amOKchen, bZAND, erk, Ver1tas, outlaw, adrenal1ne, zuphrin, m1ggan, bst, vibeus, hauer, groparoo, DoGjA, steffo, qwih, Shahe, sentinel, Castelyn, super_koziol, megaman3, x1n, CrazyAl90, T1E, Storm, iavoal, schizm, 24, ceellan, skulp, ipx, xll38, Vryx, mar, Frysherrr, Vig1lante,
torzelan, Crashhhh, povohat, sentinel, nix0n, filo, advie, ti5gr, ROYV, sieger, pacmanpl, _gory, gl00my, Tebeg, iD_eNTITY, Mariano, Gajus071, CMSS, Latvietis, trolles, xerosawyer, crd, kava, linkyyy, b0se, Melted, SwarmDMX , strenx, shaka, p0pe, ihve, h4t3, sticky
Didn't work/to many clans: tyryl, nicknaper, Vdo, yay0, Lup1n
Unknown Player: sh4rpe
http://www.quakelive.com/#!clans/summary/1947
Edited by amOKchen at 10:12 CDT, 8 October 2015 - 80582 Hits