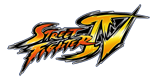 Marcus "
djWHEAT
" Graham returns to broadcasting while

Scott "
SirScoots
" Smith returns behind the mixer for this weekend's Devastation fighting game tournament.
This weekend's Devastation event will be streamed live through uStream.tv for three consecutive days, 8-10 hours a day, featuring all-day coverage, expert commentary, exhibition matches, player interviews, special guests, and special features. The event will be dubbed a Live On Three production, and mark the return of Live On Three's Marcus "djWHEAT" Graham and Scott "SirScoots" Smith to a live gaming event. djWHEAT hasn't covered an event since the Championship Gaming Series fell through, and SirScoots hasn't either since last year's MLG PC circuit for GotFrag TV. Both have been itching to get back to live streaming competitive gaming and eSports, and Devastation is the perfect event to start with. They will be joined by Live On Three co-host

Rod "
Slasher
" Breslau, author and journalist

Bryan "
DrDogg
" Dawson, as well as former CGS player and WCG Ultimate Gamer contestant

Adande "
sWooZie
" Thorne.
Every game at the event will get air time including Tekken 6, Guilty Gear Accent Core, Super Smash Brothers Brawl, Guitar Hero: World Tour, SF3: 3rd Strike, Marvel vs Capcom 2, SSF2 Turbo HD Remix, King of Fighters XII, and of course the main event, Street Fighter 4. The video feeds for all the games will be hooked up directly to the cabinets for great quality. This will also be the first Tekken 6 tournament in the US, and the first major KOFXII event.
The Street Fighter 4 tournament will be the largest so far this year, with major competitors flying in from all around the country and on both coasts. GameStop National champion

Justin "Marvelous" Wong and his SBO partner

Martin "Marn" Phan will be flying in from the east coast along with

Flash Metroid, and

Ari "fLoE" Weintraub from the midwest. The west coast will be representated nicely with SBO qualifier winner

Peter "Combofiend" Rosas looking to extend his win streak, along with

Ryan "gootecks" Gutierrez,

Mike Ross,

Ricky Ortiz,

Ed Ma, and,

Ken I. Guest commentary provided by Gootecks, Mike Ross and others will come as the tournament progresses.
All the action will start at 12:00 PM EST (18:00 CET) each day and last until 10:00 PM EST (05:00 CET). For the live stream, tune into
djwheat.tv
or
ustream.tv/channel/djwheat
.

Edited by Badb0y at 11:32 CDT, 20 June 2009 - 24892 Hits