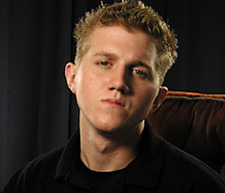 You all know you want more info about the world's first and best ProGamer. Fatal1ty recently attended
Copenhagen E-sport Challenge
where he set a Guinness World Record for most frags in 60 minutes of dm17 FFA. Truly a feat worthy of a World Champion. He also got interviewed a few times. Interview snippet:
Can you tell us a little bit about what games you've been playing?
I've been World Champion at Quake 3, Doom 3, Unreal Tournament, Painkiller, AVP 2. But recently I've been playing a lot of Team Fortress 2, Quake Live, Call of Duty, World at War, and some other games that are fun and stuff.
Video interview
(skip to 6:50)
Transcript
Update: Interview after the World Record
Edited by MassMan at 11:32 CDT, 16 April 2009 - 198858 Hits