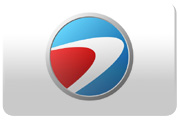 Due to the current financial crisis, the ESWC Grand Finals has been postponed until the end of the year.
None of the past ESWC partners has yet renewed its support for 2009, [..] No new partner is ready to commit on financial support of events operations in 2009. The IT & Hardware market is very affected here in Western Europe, as probably in the rest of the world.

Sponsorships and communication budgets are the first to be canceled in such situation. And as E-Sport stands as a niche value for most of the brands, it is even more difficult

(As a result) we will suspend the upcoming Grand Final of June to postpone it to last quarter 2009.
Says
Matthieu Dallon, the ESWC president.
The financial situation has certainly had its negative impact on electronic sports recently, with ESWC struggling, MYM
closing down
large parts of their organisation, AMD
stopping
all major sponsorships and mTw being forced to cut gamer salaries by 50-75%. Apart from the ever successful Starcraft in Korea, progaming seems to have gone back several years just in the past few months.
Edited by Paladia at 13:35 CDT, 22 March 2009 - 32311 Hits