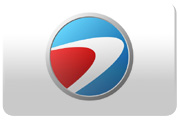 View Coverage:
ESWC'09
Organiser:
Games Services
Website:
http://www.eswc.com/
Location:
Various
The 7th season of ESWC starts in October 2008 and ends during summer 2009 with a Grand Final event. ESWC registrations are locally driven for the national qualifiers, so international players should consult their own country's respective ESWC website, all of which can be accessed via
http://www.eswc.com/world/.
Some Masters event will also be held and provide slots for the Finals.
Games:

Quake 3 (1vs1)

Counter-Strike 1.6

Counter-Strike 1.6 (Female)

Warcraft III : TFT

DotA : Defense of the Ancients (5vs5)

Trackmania Nations ESWC

#ESWC
(on Qnet)
Edited by xou at 18:49 BST, 15 July 2009 - 9699 Hits