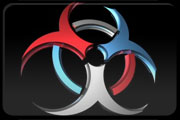 http://challenge-tv.com/index_test.php/demos/...ion-vs-vo0
vo0 drops mid game for some odd reason, leaving this message on irc:
19:34.07 ( Vo0 ) instead of playing cpm22 against a random american, i am going to watch this freshly painted wall dry
i suppose vo0 cannot handle being owned on cpm22?
why is it every time i try to enjoy myself a fun duel in cpm, someone has to ruin it by rage quitting? i understand that vo0 has a bit of a temper (ie: throwing chairs at a painkiller lan), but is there really any need to rage quit?
Mon
Tue
Wed
Thu
Fri
Sat
Sun
1
2
3
4
5
6
7
8
9
10
11
12
13
14
15
16
17
18
19
20
21
22
23
24
25
26
27
28
Edited by Demiurge at 13:29 CST, 25 February 2009 - 28034 Hits