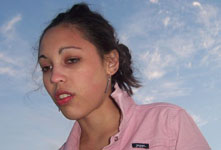 Yes, first you've seen the demos of the fantastic games exhibited at this event and now theres the gallery!
Here are some teasers of what is to be found:
Toxic and Drush
2GD... Toogood for UK?
(note the hat!)
Toxic and Liefje
PURRI doing what he does best
Cooller with his groupies
;)
Cooller looking cool
Ninjas in Pyjamas
Top 3 Q4 get their prizes
The proud moms
Fazz being fazz!
Birger and Heaton
PURRI the viking
Birger and Missy
Touchments take place
Birger and Fazz
... the big friendly giant?
Leapfrog?!
Ahhh put me down!
Birger carries PURRI
PURRI gets taken down
He really is a giant :(
Missy gets artsy
Family love
Birger, Missy, fazz, Jibo
. Beautiful scene!
Statoil shenannigans
Ms.X at the lookout
Ms.X, Fazz and Birger enjoy the view
A beautiful sunrise
Jibo enoys the sunrise
Missy is artsy
Click here
to view the full gallery.
Edited by g0d-Missy at 10:10 BST, 23 June 2006 - 6976 Hits