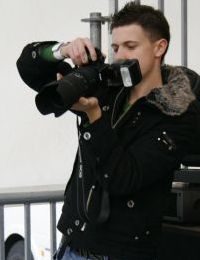 E$ Money:
500 (500 available)
Buddy list:
Description:
I used to work for such organizations as ESReality, Cyberfight, ProPlay, Team Play.it. I was the editor and co-founder of FRAG.su (second largest e-sports portal in CIS countries) before it was sold. I attended more than 30 big international tournaments throughout my carreer of news reporter/journalist.
That's not all, I was also a pro-gamer, and Unreal Tournament has been my game of choice, at one point I was playing for c58 team.
Right now I will focus on something rly big and cool, uuhhhh.
Mon
Tue
Wed
Thu
Fri
Sat
Sun
1
2
3
4
5
6
7
8
9
10
11
12
13
14
15
16
17
18
19
20
21
22
23
24
25
26
27
28
29
30