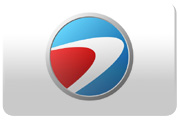 The Swedish news blog for gamers, Rakaka.se, have today published a comment from the CEO of ESWC, Matthieu Dallon, regarding the unknown status of the prize purse for the Grand Finals 2007.
Matthieu Dallon: We had to wait until 2 things to announce the 2007 prizemoney:
- full payment of 2006 prizemoney (now done)
- definitive sponsors' commitment for 2007 (we are very close to know now exactly what we can do)

So we will announce the PM in the coming days (probably Tuesday/Wednesday). The global amount will be reduce compared to the last 2 years - but we will be closed to the same amounts for the 1st, 2nd, 3rd of the tournaments.
ESWC 2007 hosts a Quake 4 tournament with qualified players like

Stermy,

Toxic and

Cooller.
Source:
Rakaka.se
Edited by ESR|Nicky at 16:11 CDT, 9 June 2007 - 6005 Hits