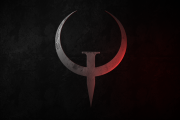 guys, how comes cooller has always very close games against most of the top aimers (especially toxjq) if not winning most of the matches, despite having worst overall mechanics (except LG, but i'd say the way he plays with lg is rather about experience and thinking than pure mechanics like serious/toxjq etc), playing less than most of the pros, etc ?
because, don't tell me it's because of brain, cuz cooller even tho being a very smart player ain't even close to rapha when it comes to pure brain.
so i'm wondering, how does he do that ? This dude is something special.
C O O L L E R
O
O
L
L
E
R
(might also be cuz he's a pure dueler and doesn't perform as well as for example toxjq at team modes)
Edited by Heartlesss at 14:07 CDT, 10 July 2019 - 23258 Hits