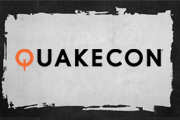 As you might all have seen there is a new Timconlan coming up.
And as the famous creator of many :tim: emotes I think that I should attend for obvious reasons.
It's very expensive though so obviously I'm not gonna pay for it myself, but you get to!
So here's what you're gonna pay for:
£122.50 in real money that's € 140.
£20 deposit charge which is € 25.
Hitching on the back of a truck in Calais € 200
4 Star Hotel € 200
Food & Drinks € 200
Golf Greenfee and club rental (in case I get bored of playing games) € 100
So for just a € 865 total you can send me there, but more is welcome in case I run out.
In return I will be streaming surviv.io on my Twitch channel:
https://www.twitch.tv/exodusmovementofthepeople
You can also find the donation link here.
And of course there will be a frag movie (not really).
[timg1]

Edited by [eXodus] at 07:00 CDT, 6 July 2018 - 5438 Hits