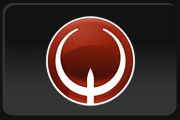 Scheduled: 07:00 CDT, 13 May 2018 to 15:00 CDT, 13 May 2018
Schedule:
Passed
L'amour à trois! The holy trinity? Three is more than two! After having arranged not only one but two ctf draft cups I thought it would be in order to make it three before summer hits and QL dies (once again, never to get resurrected, like every summer...).
You folks know the drill; empty your calendars and sign up! We've had a blast so far :) To quote some random actor: "JUST DO IT!"
SIGN UP starts NOW!
Streams:

vidjeee

drsno

xiphosnl

konfliqt
Edited by BaMoFu at 09:14 CDT, 13 May 2018 - 8626 Hits