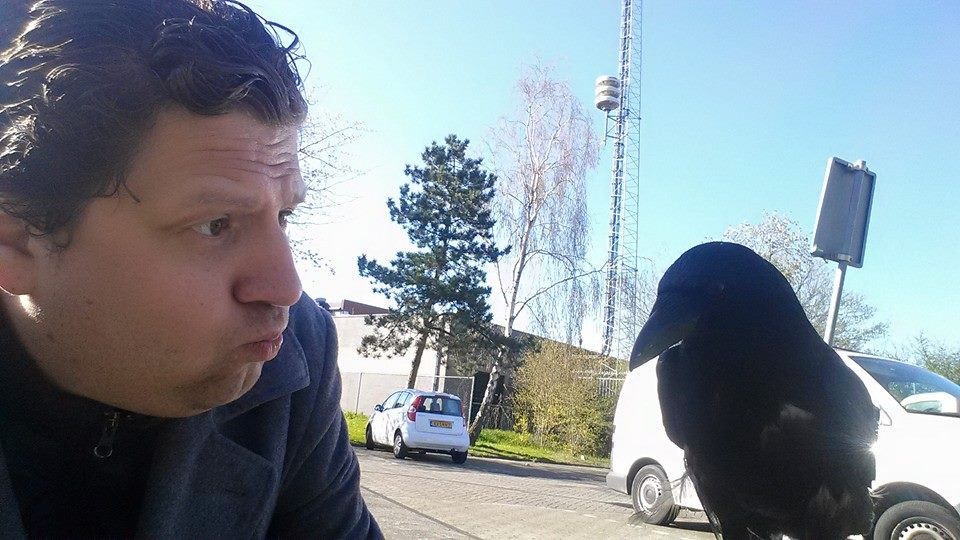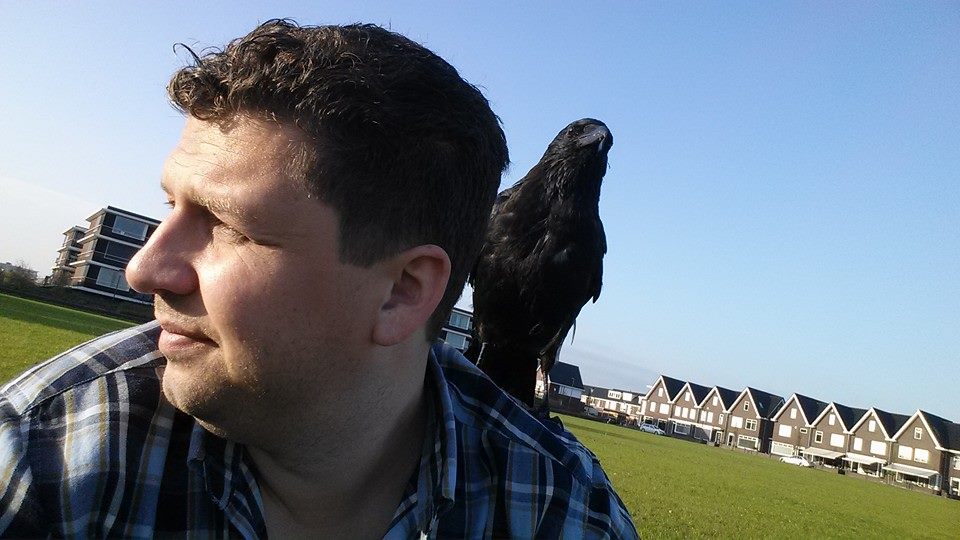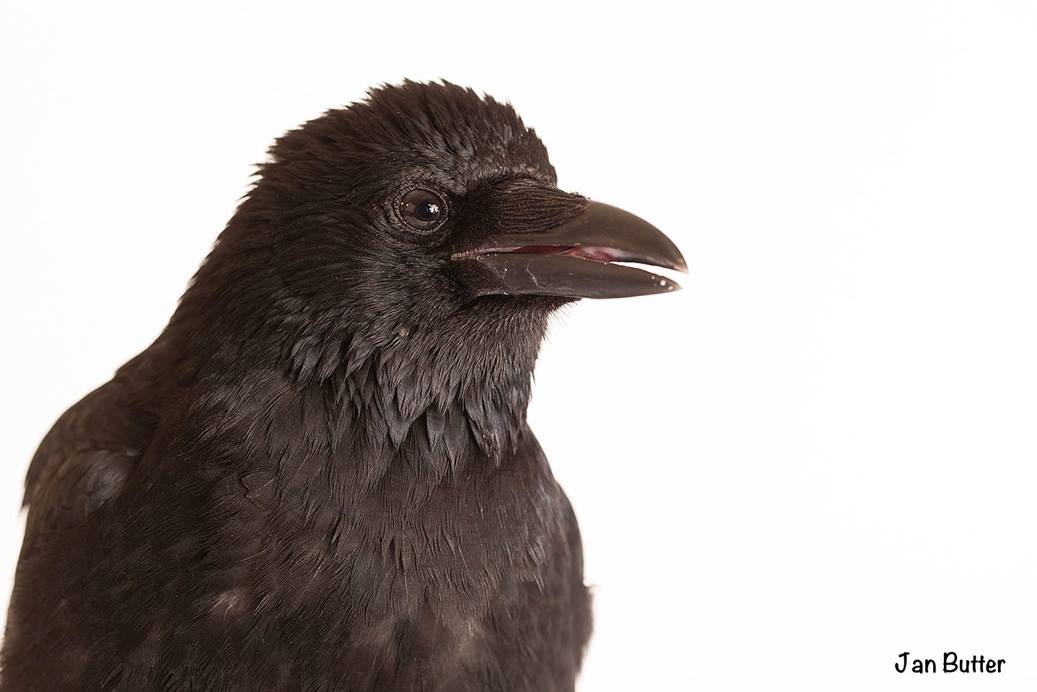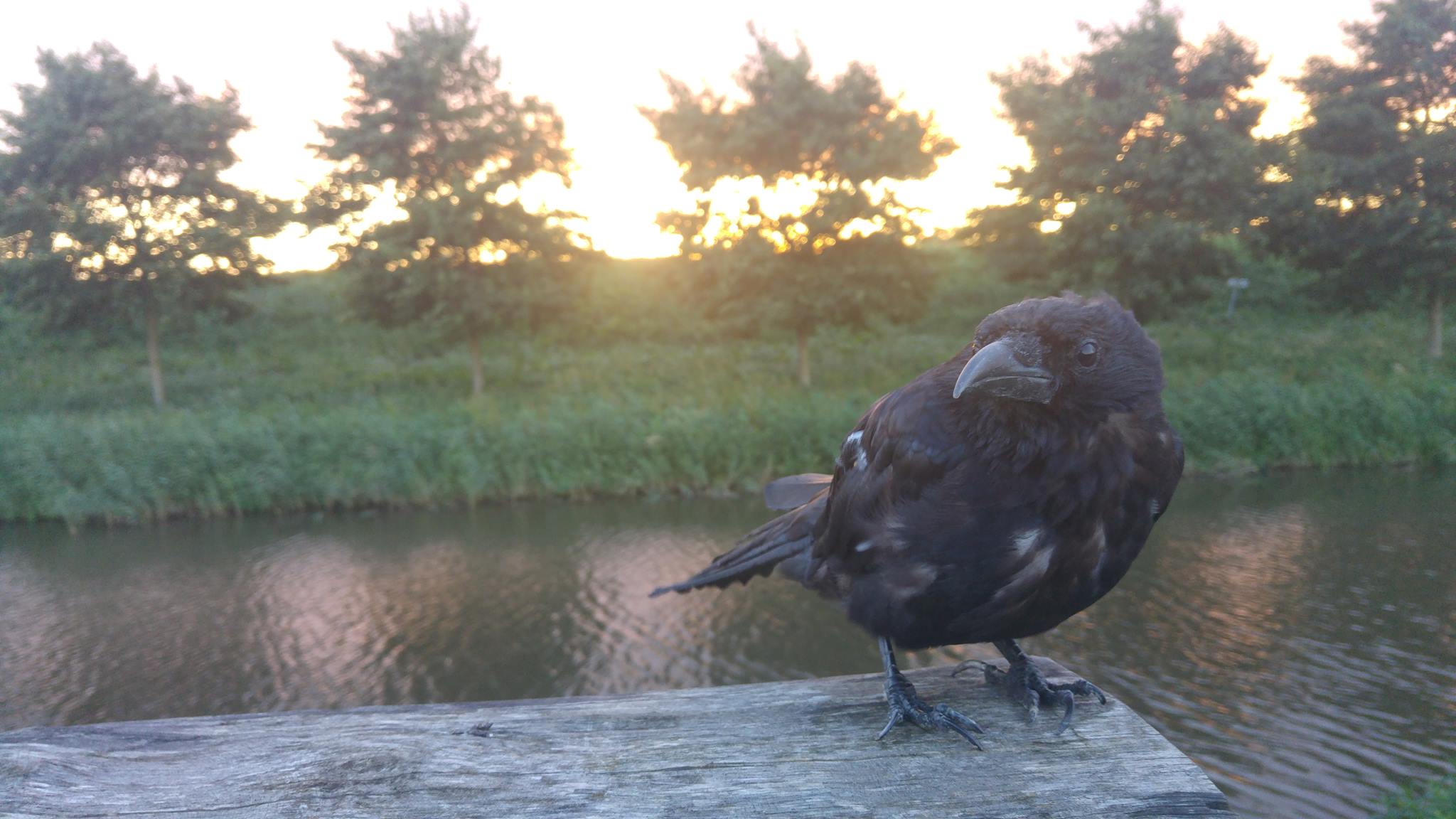 Hello, since people asked what that bird was on my shoulder.
It's a crow (corvus corone), he's unable to fly and cannot be released in the wild because of abuse from past owners. Got mr Boris (thats hÝs name) for 3,5 years now.
Faq:
Are crows good pets?
Yes, but you should get some knowledge about them. They are highly intelligent animals with special needs, they poop alot and they live up to 30 years in captivity

Whats the difference between crows, rooks, ravens and jackdaws?
All of these animals are part of the crows family,
- Jackdaws are the smallest and have grey feathers with a black head
- rooks are almost identical as crows, but have their pants on and their beak is grey
- ravens are way bigger! (350 gramms for a crow vs 1,7 / 2 kg for a raven!), also their tail is slightly different
What do crows eat?
Basically everything, but keep it down with the salty food. Also milk products, avocados and chocolate are very dangerous for them.
Is it legal to own a crow?
Yeah, if you have the C.I.T.E.S. papers or your animal is ringed.

OMFG YOU ANIMAL ABUSER, THEY SHOULD FLY FREE IN NATURE!

I totally agree with you, but this guy can't. He will die.
Can crows talk like humans?
Yes, but not as complex as a parrot but more then any other songbird.

Crows are fucking evil and belong to the devil!!!
gtfo.
Mon
Tue
Wed
Thu
Fri
Sat
Sun
1
2
3
4
5
6
7
8
9
10
11
12
13
14
15
16
17
18
19
20
21
22
23
24
25
26
27
28
29
30
31
Edited by Ins0mnia at 14:10 CDT, 24 August 2016 - 23626 Hits