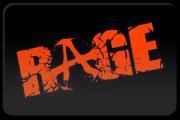 I clocked in more than 20 hours (which is sadly a high number for me nowadays), so here is my opinion.
Letís get over with the multiplayer first: Itís awful! Itís so bad it literally hurts! Whoever made it with the moduls, the DLCs, and the whatevers, they can go and die in a fire as far as Iím concerned, because itís shit.
The single player is a different thing tho.
- Yes the graphics is pretty far from being a technical marvel in 2016. It's static and it will age badly because of the low res megatextures.
- Yes itís repetitive, and you gonna do the same thing over and over again until the end
- Yes itís the same bad story telling again from id
- Yes the enemies are stupid, and there are not enough of them
- etc.
But,
- Itís beautiful and itís fast (on a modern system)
- The weapons and the responsiveness feels so good, itís like kissing tits: It doesnít matter how many times you do it, it never gets old (e.g.: <3 plasmagun).
- There is actually a nice story this time, but who cares, when you have awesome weapons and enough ammo.
- The enemies are indeed stupid sadly, but Nightmare is challenging enough to keep you busy and smiling.
I hated Doom 3 and Quake 4 and I was sure that this one will be bad too, but I was wrong.
While it's nothing like the original Doom was (sadly), this new Doom SP is not bad at all and it was great fun for me tbh
. Now all we need is some new campaigns, online coop and lots of enemies modded in:)
ps.: Oh and again, whoever did the multiplayer: please die!
Mon
Tue
Wed
Thu
Fri
Sat
Sun
1
2
3
4
5
6
7
8
9
10
11
12
13
14
15
16
17
18
19
20
21
22
23
24
25
26
27
28
29
30
31
Edited by kapca at 14:48 CDT, 23 May 2016 - 8217 Hits