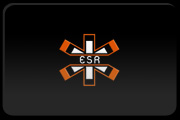 Image:
http://i.imgur.com/Ke6W7ke.jpg
Here's the bunch of the info from OCN thread:
- 74g (without the cord)
- 3310 Pixart sensor (with *perfect* lod achieved by custom lens kit)
- no acceleration, prediction etc.
- 400, 800, 1600, 3200 DPI steps
- driverless
- Omron switches
- shape is supposed to be the mix of DA and MX518
- 123.46mm(L)*70.20mm(W)*42.37mm(H) (unconfirmed)
- $67.12 @ Amazon
Certainly cought my attention. What you guys think? Worth a shot?
OCN thread:
http://www.overclock.net/t/1531877/finalmouse-2015/30
Amazon:
http://www.amazon.com/gp/product/B00MX8QSLW
Btw. I'm not affiliated with FinalMouse by any means.
56127 Hits