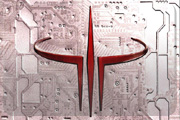 I know this comes up from time to time, but let's do it again.. What's your thoughts?
There's so many amazing videos.. DDE3 (QW), Annihilation, Get Quaked 3, Event Horizon, Used and Abused, kicked & removed, w3sp strafes, trixo, Fatal1ty Vs Aim, Memorial, Sorrow (Q4), DaHanG 2010, and a million others that deserve a vote..
Mine goes to Mercurial though. Such a sick video. Awesome pacing, music, editing, and mental moments all the way through.
58965 Hits