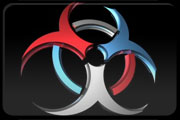 I am looking into "permanently" leaving the usa. I want to immigrate or "naturalize" somewhere else in the world.
How do I do this? Where do I go? What are some resources to help me figure out the logistics of it? What skills will I need? How much money should I have before I leave?
Any help (and/or troll comments) is appreciated.
Mon
Tue
Wed
Thu
Fri
Sat
Sun
1
2
3
4
5
6
7
8
9
10
11
12
13
14
15
16
17
18
19
20
21
22
23
24
25
26
27
28
29
30
31
25200 Hits