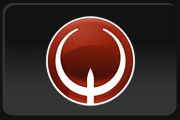 Helloes,
I just bought a PC to start quakeing again after a long time of absence from quake. As of that I need to buy a good mouse to help me counter my age and slow reflexes.
I have done some reading here in the forums and the comments section and come to my own conclusion that there are 3 models that I'm interested in and would like to ask for your guys final verdict on which is the better mouse :)
The contenders are:
- Steelseries Kana v2
- Steelseries Rival
- Logitech G400s
I used to play with a WMO 1.1 and a MX518!
Thanks in advance for your wise words...
11546 Hits