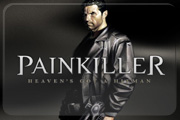 Scheduled: 17:00 CDT, 6 June 2013 to 00:59 CDT, 7 June 2013
Schedule:
Passed

Fatal1ty finally making a comeback to professional gaming after 5 years of absence.
A standing challenge from his old practice partner in Painkiller

Relic.
Funded by OCZ the prizemoney from this BO3 is NT$300,0000
As of now there is no schedule set for when it will hapen other than June 6th and it being in Taiwan at a night club.
So estimated time is somewhere between 16:00 CST and 23:59 CST.
the OCZ challenge
Fatal1ty on twitter
Edited by amOKchen at 07:56 CDT, 5 June 2013 - 17239 Hits