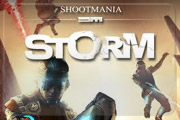 Hey guys!
I am aware of that alot of people on this forum dont really like Shootmania. But I will let you guys know about this anyway!
I just read that Shootmania will have 2 modes that will be free to play on release! One of them is the competitive mode called Elite, and the other one is some random mode.
If you buy the game you will be able to play all the other modes! Like instagib and time trial and all that!
The article about this is here:
http://www.shacknews.com/article/75567/shootm...ee-to-play
So will you guys give the competitive side a chance in Shootmania?
I personally think the game is pretty fun and it totally evolves around skill. The person who has best aim and the team with the best teamplay and tactics.
9729 Hits