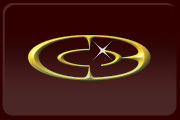 Scheduled: 14:00 CDT, 23 September 2012 to 16:00 CDT, 23 September 2012
Schedule:
Passed
The ClanBase EuroCup XXVI Invite Show will be held this Sunday, September 23rd LIVE and exclusively on
ClanBase Radio
. Tune in at 14:00 CDT to find out who are the giants of the gaming scene this season!
Traditionally, the show will be hosted by ClanBase Radio's very own DJs

Neur0
and

Apoc
. Apart from the announcements, the show will also feature interviews with people from the gaming scene including the ClanBase Managing Director,

MadUSA
.
Although the announcements won't be broadcast in IRC, you'll still be able to keep up-to-date in exclusive EuroCup IRC channel -
#EuroCup
on QuakeNet. This channel is meant for live discussion, to share your views about the invited teams and players, and to stay in touch with the show hosts in general.
Also be sure to visit the special
EuroCup page
within the ClanBase Radio website for the latest updates!
Links
:
ClanBase
-

#EuroCup
-

Facebook event
-

Tune in LIVE!
Edited by Decl at 02:36 CDT, 23 September 2012 - 5237 Hits