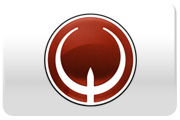 Hello guys,
I'd like to set up my weapon binds in a way, that if I press the actual bind again, then the fov changes
(or zooms in, it's not clear at the moment)
, and if I press it again, it goes back to normal. I presume it's some kind of a toggle-bind.
For example:
---------------
I hit "F" for shaft.
After the first press, it's just a weapon change with the cvars associated to the weapon.
After the second press, the weapon still left selected, but the fov chages
(or zooms in, not clear yet)
.
After the third press, it's the original cvars again.
And so on.
I saw something similar like this in
czm
's *.cfg, but if any of you saw that, you know what a HUGE mess it is.
: D
Help would be appreciated.
Cheers,
Edited by nYmPhets at 11:29 BST, 7 July 2012 - 12823 Hits